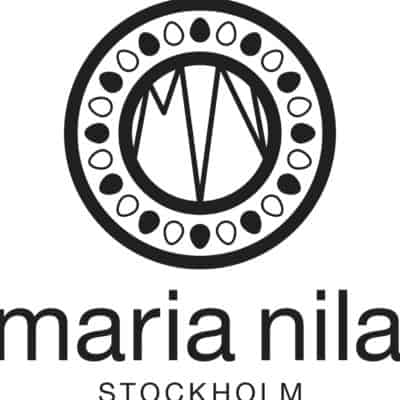 Eco doing Chic – das ist die schwedische Marke Maria Nila. Ihr Ziel: die Produktion bestmöglicher Haarprodukte im Einklang mit der Natur und frei von Tierversuchen. Das Ergebnis: hochwertige, innovative und 100 % vegane Haarpflege, -farbe und -styling Produkte in stilvollem Design und klimafreundlichen Verpackungen.
Für alle, die nicht nur Wert auf Leistungsstärke, sondern auch auf Nachhaltigkeit, Umweltbewusstsein und höchste Qualität legen.
Unsere Maria Nila Produkte
Hier wollen wir euch kurz und knapp die Produktlinien erklären die wir im Sortiment haben.
Care & Style
7 kompakte Pflegelinien für unterschiedliche Bedürfnisse von Haaren und Kopfhaut
Sheer Silver – Violette Pigmente und Brombeere neutralisieren einen unerwünschten Gelbstich
Pure Volume – Vitamin B5 verleiht feinem Haar lebendiges Volumen
Structure Repair – Algen reparieren das Haar und helfen ihm, seine natürliche Kraft wiederzuerlangen
Head & Hair Heal – Das Allroundtalent mit anti-allergenen Inhalts – und Duftstoffen
True Soft – Arganöl verleiht dem Haar Glanz und Geschmeidigkeit
Luminous Color – Granatapfel bringt chloriertes Haar zum Strahlen und schützt extra vor Farbverlust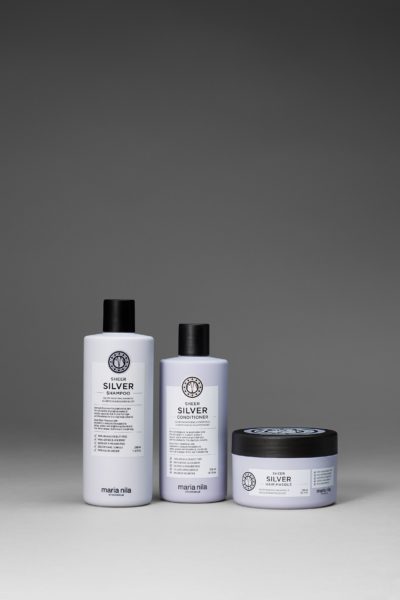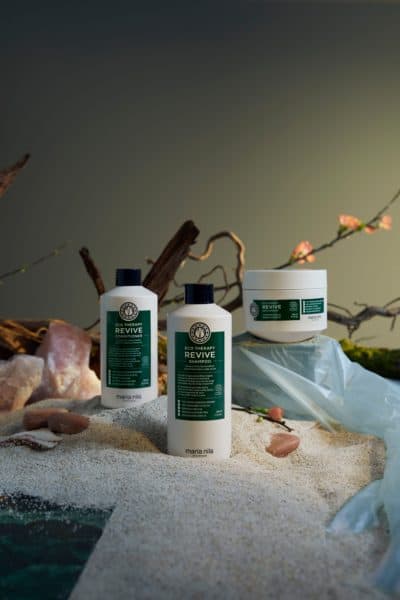 Revive Your Hair – Mizellentechnologie
Dank der einzigartigen Mizellentechnologie und pflanzlicher Proteine aus Grünkohl, Karotte und Zitrone stärkt das ECO THERAPY REVIVE 3-Stufen-Treatment das Haar und lässt es frisch aussehen. Der enthaltene Color Guard Complex schützt das Haar vor UV-Strahlen und sorgt somit für verlängerte, strahlende Farbkraft.
Revive the Ocean – Recyceltes Ozeanplastic
Die verwendete Verpackung wird immer durch Wiederaufforstungsprojekte klimakompensiert. Mit ECO THERAPY REVIVE geht Maria Nila noch einen Schritt weiter und trägt zur Bekämpfung der Meeresverschmutzung bei, denn die Verpackung der Produkte ist aus 100% recyceltem Ozeanplastik hergestellt.
Dies ist die erste biologische Haarpflegeserie, die auf Inhaltsstoffen basiert, die von ECOCERT anerkannt und zertifiziert wurden. Indem wir der Welt umweltfreundliche Haarpflegeprodukte bieten, machen wir es für jeden einfacher, einen Beitrag zu einer nachhaltigen Zukunft zu leisten.
Color Refresh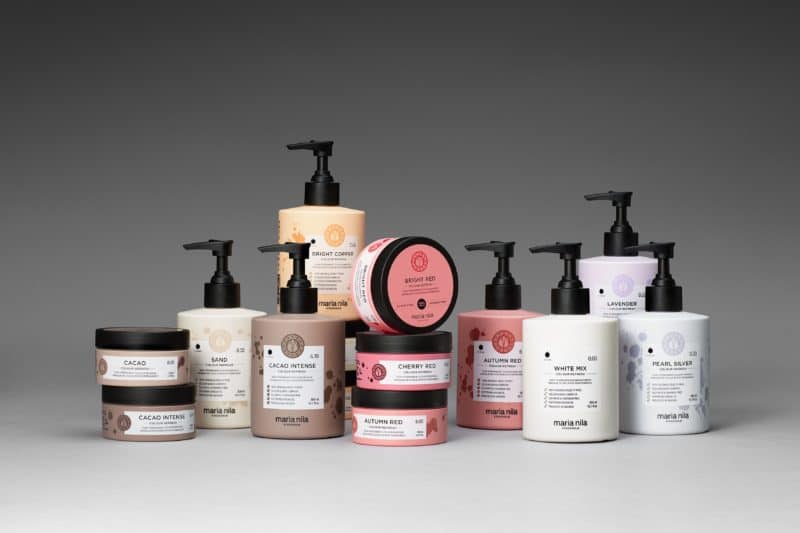 Maria Nila Colour Refresh HAIRMASK!
100% Vegan
14 Farbtöne, alle mischbar! Kein Entwickler!
Starke Farbintensität
Gleichzeitig pflegende und feuchtigkeitsspendende Hairmask
Paraben Free
Sulfat Free
Colour Guard Complex
Keine Tierversuche (mit keinem Inhaltsstoff!)
Made and produced in Sweden
ZERTIFIZIERT DURCH Leaping bunny | Peta | Vegan society
Weitere Informationen bekommst du auch auf der Webseite von Maria Nila >hier<
Für eine individuelle fachmännische Beratung kommt vorbei – Wir helfen euch gerne weiter!
Für einen Termin bitte anrufen