Ab sofort gibt es Pulp Riot – die heißeste Brand der Color-Szene – auch in Deutschland. David und Alexis Thurston, Friseure aus Leidenschaft und ultimative Farbrocker, sind bereits bekannt für die Marken Butterfly Loft in L.A. und den Education Circle Butterfly Circus und haben Pulp Riot ins Leben gerufen. Die mega Sensationsmarke aus den USA steht für innovative Farb- und Haarprodukte, die Coloristen und Hair Stylisten dazu anregen, den Künstler in sich zu wecken und ihre eigenen ganz verrückten Meisterwerke zu schaffen. Was die unglaublichen 630k @pulpriothair Follower verbindet? Die Leidenschaft für trendige Haarstylings, eine Prise Rock und das Motto: Pulp Riot is the paint. You are the artist.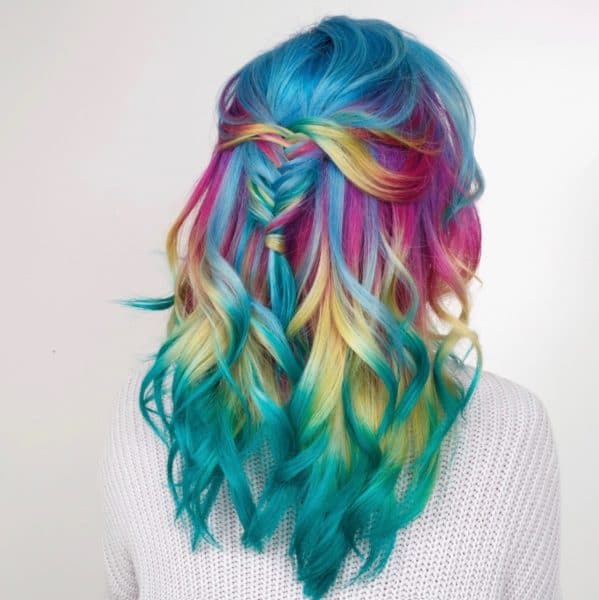 Pulp Riot:
16 semi-permanente direktziehende Haarfarbenleuchtende Farbkraft
Leuchtende Haarfarben für bunte Haare & trendige Styles
Hält 25 bis 42 Haarwäschen dank hochwertigen Farbmolekülen
Tone in Tone Fading: Schönes und gleichmäßiges Verblassen und Pastell-Haarfarben
Nährende und pflegende Inhaltsstoffe – wie ein Conditioner
Vegan, tierversuchsfrei und frei von Silikonen
Turn the lights off – it's time to Party.
Shine bright like a rock star! Im Dunkeln leuchten ab jetzt nicht nur die Sterne, sondern auch rockige Frisuren und Haarstylings jeder Art. Die Haarfarben der Pulp Riot Neon Electric Serie reagieren auf UV-Licht und machen die Nacht zum Tag. Hell yes!
Für mehr Einblicke folgt uns auf Instagram